In this article, we will learn to add instagram feed into wordpress website in minutes with no coding knowledge required. So, let's get started.
First of all you will need to install "Instagram Feed plugin" by Smash Balloon.
Installation:
1. First of all, Install the Instagram Feed plugin either via the WordPress plugin directory and activate the plugin.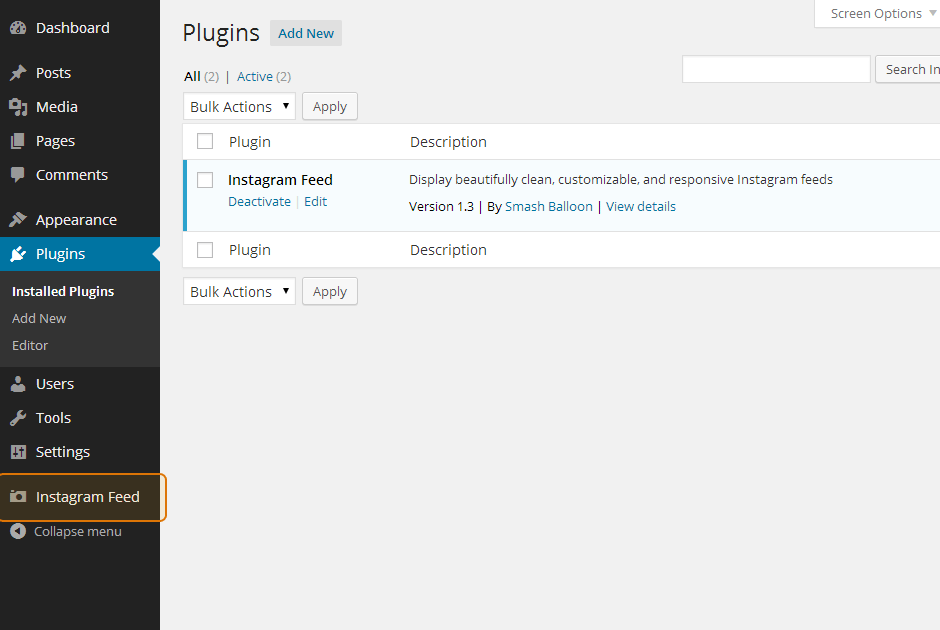 2. Navigate to the 'Instagram Feed' settings page and click on the large blue button to get your Instagram Access Token and User ID.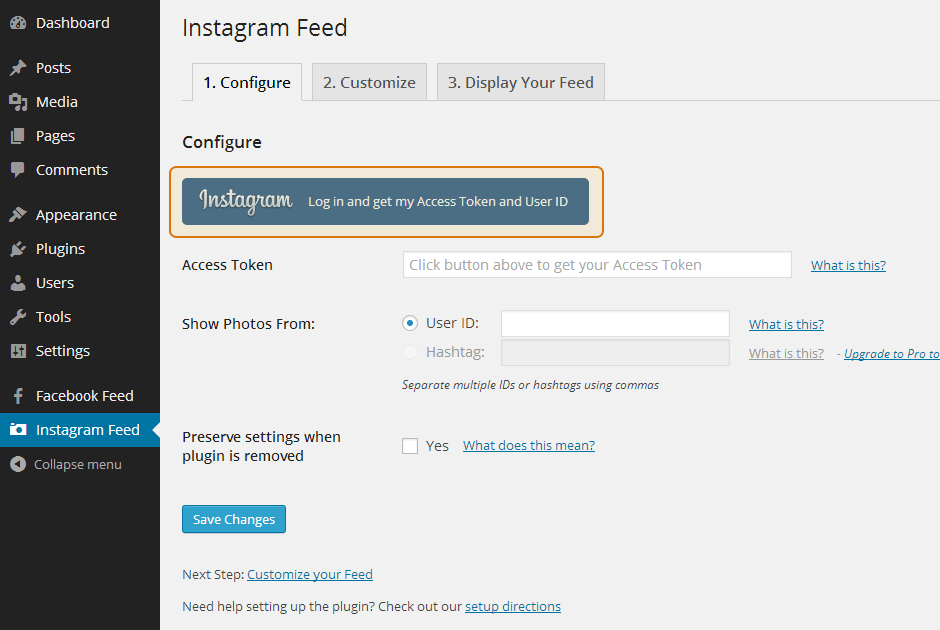 3) Copy and paste your Access Token and User ID into corresponding fields and save settings.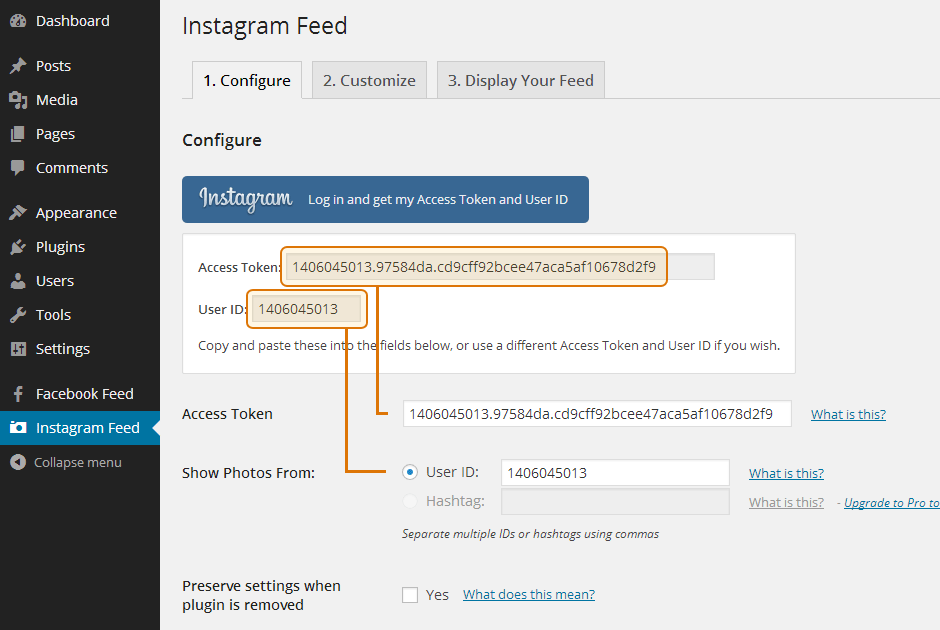 4) Navigate to the 'Customize' page to customize your feed.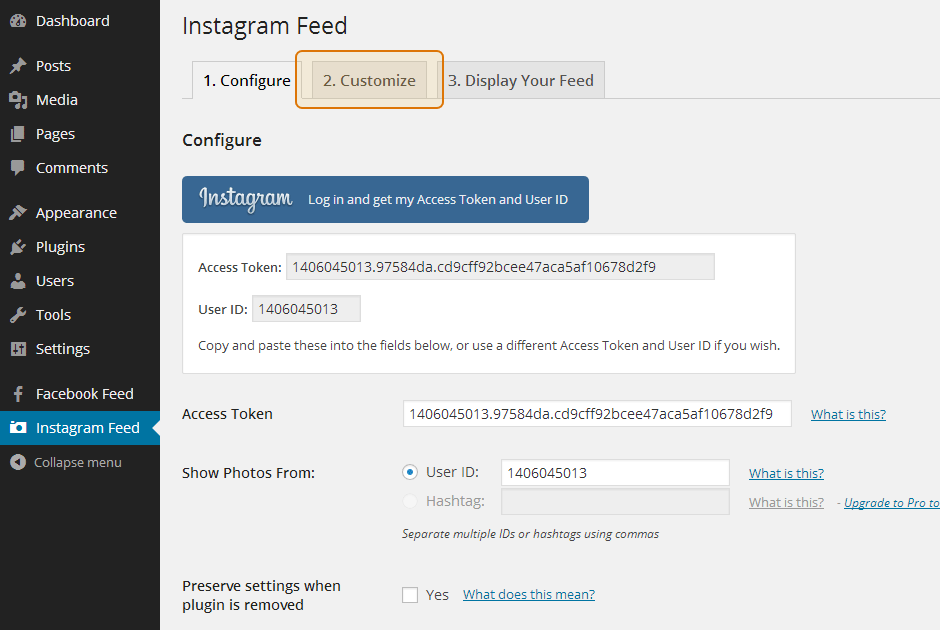 5) Once you've customized your feed, click on the 'Display Your Feed' tab to grab the [instagram-feed] shortcode. You can adjust columns via shortcode and can show or hide follow button etc. There are tons of features in it. You can find all these in this tab.
For example:
To hide follow button, your shortcode will be like this: [instagram-feed showfollow='false']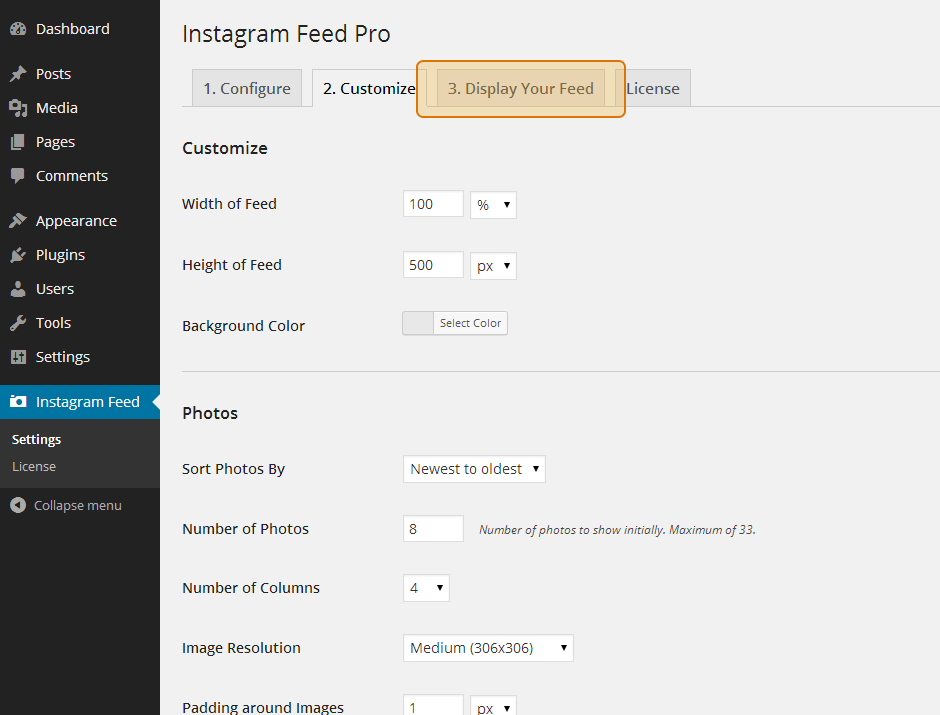 6) You can use the shortcode to any page, post or widget where you want the feed to appear.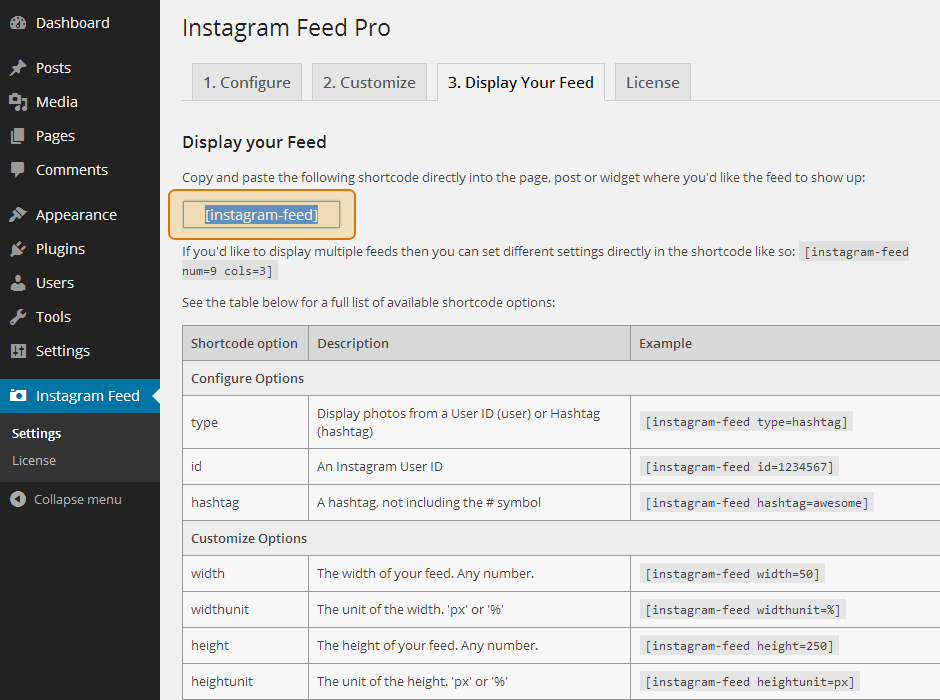 7) Simply paste the shortcode into your page or add via widgets using 'Text Widget'.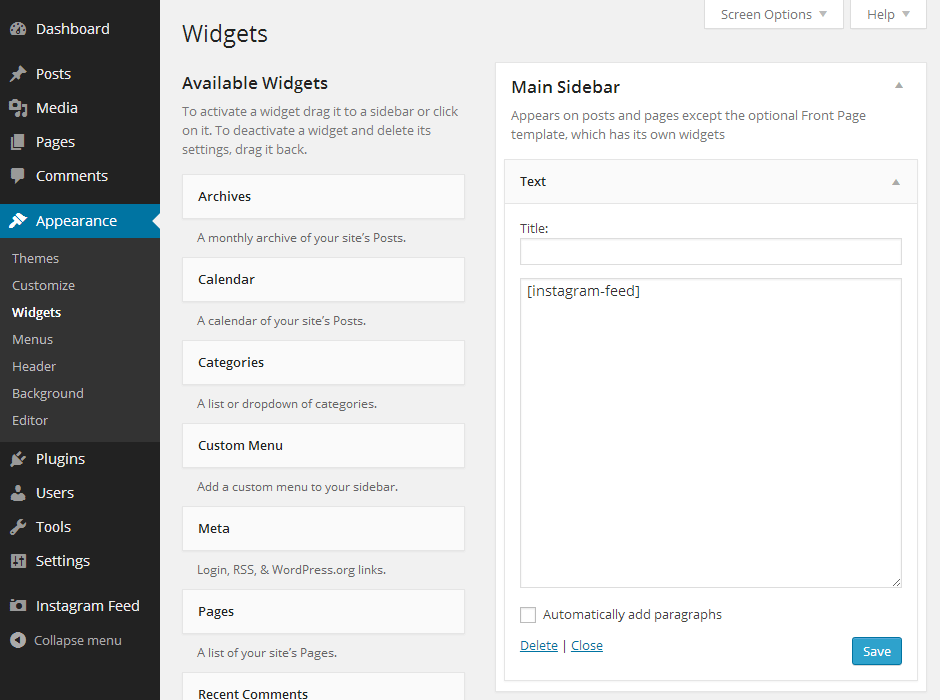 That's it! Thanks for reading this article.
Image Credits to: https://smashballoon.com